Daikin 1.0HP Wall Split Air Conditioner (Basic) FTN10P/RN10F
Brand: Daikin
Product Code: DAI-FTN10P/RN10F
Availability: In Stock
Outlook Design
FTN-P Series : The beautiful and clean design brings out a feeling of elegance and simplicity in your interior decoration.
High Efficiency Hydrophilic Fin
It encourages condensation of water. The condensated water moves easily to the drain pan thus enhancing the cleanliness and lifespan of the cooling coil.

New Lambda Heat Exchager
The new Lambda (λ) structure with a large surface area makes way for higher heat exchange efficiency.

Aesthetic Outlook
Aesthetically designed to complement any interior comfortably.

Auto Random Restart
Once power resumes after a blackout, the unit will restart automatically at its last setting condition.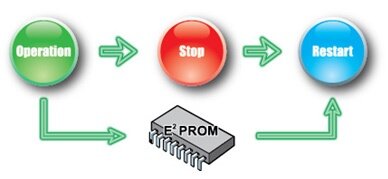 Built-In Starter
Protect air conditioner from overcurrent condition.
This will prolong the unit's lifespan as the unit will be protected.

Compact and Easy to use Controller
Prominent temperature display
Real time clock display
Easily accessible buttons
About R410 Refrigerant
R410A: The Ozone-Friendly RefrigerantR410A as an alternative to R22 refrigerant because it is an ozone-friendly refrigerant.
R410A refrigerant has no chlorine content which do not contribute to the depletion of the ozone layer.
R410A is of zero ozone depletion potential (ODP=0).
The lower the ODP value, the better environmental performance